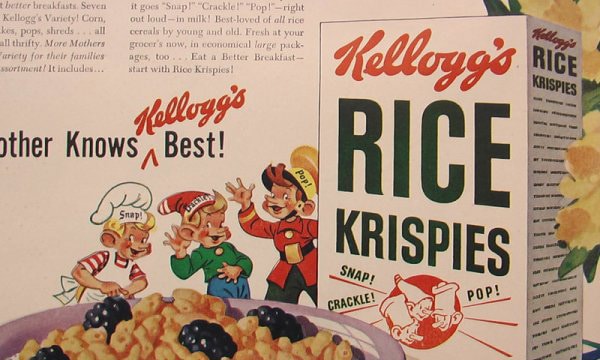 Business As (Un)usual
We won't lie, it's hard out there at the moment but as social distances increase, the need to bring people together grows. The current pandemic will test us all in a multitude of ways, but businesses, specifically marketers need to think long-term and continue to build their brands, protecting staff and what they believe in.
In recent weeks, there has been more and more talk of an economic recession, with the shutdown of most businesses this could result in the first recession in over ten years. In the situation of a looming recession, businesses grow fearful of declining revenue and begin to cut back in numerous areas of the business, including how much they spend on marketing.
It may seem somewhat superficial talking about money and customer behaviour with the on-going pandemic, however in reality we should be shouting from the rooftops about customers and business, the practical actuality is that we need to market businesses, services and products now to future-proof everything.
Demand needs to be driven like never-before. As Mark Ritson of Marketing Week stated last week, 'the wheels of industry need to keep turning so workers are paid and families are fed. Those wheels are best greased by effective marketing, we shouldn't be doing the job of the government we should be doing our own – like mad- for the good of the country'.
As a result of the 2008 recession, ad spending in America dropped by 13%, with newspapers dropping by 27% and radio 22%. However, there are studies dating back to the beginning of the 1900's that suggest that maintaining or even increasing ads during a weakened economy increased sales and market share during and even after the recession.
In the 1920's, the leading cereal brand was a now un-heard name, Post. During the Great Depression, Post dropped its marketing budget significantly, whilst rival Kellogg's doubled its spend. The now household name, was not largely known in the early 20th century, however after investing heavily in radio and introducing their new product Rice Krispies, Kellogg's profits grew by over 30% and very quickly became category leader, which is still maintained 100 years later.
Little over 50 years later, a 17-month recession hit the US throughout 1973-1974. In 1973, the government issued its first 'miles-per-gallon' report which stated that the Toyota Corolla was second to Honda Civic in fuel efficiency. As a result of this, Toyota was experiencing strong sales however resisted dropping the advertising budget throughout the recession to save money. Sticking to the long-term strategy that they had in place, Toyota became the top imported carmaker in the US, surpassing Volkswagen.
With the instinct for advertisers to reduce advertising, brands that maintain their ad budget get a long-lasting boost in sales and market share. With brand awareness continuing through a crisis, these brands will be the first to be re-called once required again post-recession. A recent example of this is McDonalds. With McDonalds adhering to the UK Coronavirus lockdown, they have shut all restaurants, however you will still see a full repertoire of TV, radio and print advertising. The brand awareness of the products will be there as soon as they re-open, with thousands buying their products.
To make the most of the ad budget available, marketers are adapting ad messages using short-term price incentives to align the economic climate with consumers who are after a good deal. Some advertisers will be offering interest-free loans, vouchers or even free delivery to boost sales in this strange time. Once the economy bounces back, regular pricing will then return, and the brand will still be in the mind of customers.
We are shopping online more, educating children differently and spending less time in the office. Technology will be even more important than usual. However, in helping clients navigate in this new world, we will need to combine our knowledge in technology with an understanding of how people are feeling and what is motivating them. Once this is over, some will be celebrating in pubs, others will be in a very different place. Everyone will have to make hard choices; however, our job is to understand this and help out clients be ready.
Share This Story, Choose Your Platform!