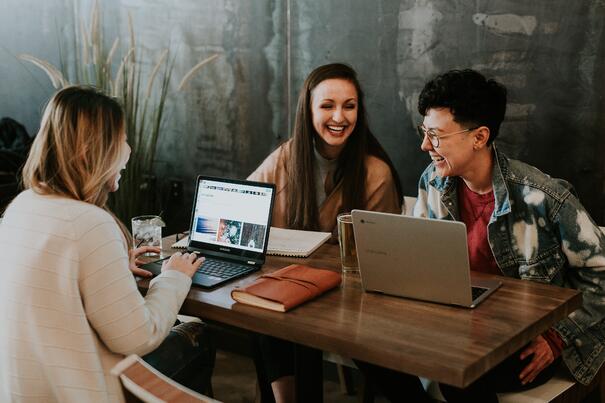 Marketing To Millennials
When I say Millennial, most people would think of teenagers who don't have a high income or still live with their parents, wrong. Anyone born between 1981 and 1996 is classed as a millennial, making the youngest 23.
Millennial is now just a fancy term for adults under 40. They're buying houses, establishing careers and raising a new generation of children. With their needs evolving, advertising to the demographic also needs to evolve.
Through this article we discuss a range of important tactics for marketing to millennials and how it will help improve your campaigns.
Produce high-quality video
Basically, millennials watch a lot of video. Opting for services such as Netflix, YouTube and Instagram, millennials are watching less television than older generations. Therefore, they are not as responsive to TV commercials and print advertising in the same way Baby Boomers and Generation X are.
Before making a purchase, 80% of UK millennials use video to conduct research. Well-crafted video appeals to potential consumers on an emotional level and helps separate your brand from the rest of the crowd. This also doesn't mean that video needs to form every step of your marketing strategy. It is more about producing high-quality content than putting out as many videos as possible.
Get Creative
Generally, any innovative marketing campaign is going to perform better but with millennials, this is even more so the case, standard push marketing techniques just don't cut it. Rather than product and service listings, Millennials want e-books, whitepapers, blog posts, videos and other 'how-to' information and expertise. According to HubSpot, Millennials are 44% more likely to trust experts (who happen to be complete strangers!), who have written an 'expert' branded blog. A good example of this is Mac Cosmetics.
Mac uses YouTube to provide its consumers with how-to videos from make-up experts, using their own branded products. People want helpful guidance and when a company takes time to provide that, they appreciate it and respect the brand more. Mac is giving viewers exactly what they want, fitting into the 60% of Millennials who are engaged in uploading video, images and blogs to the web. A Millennial Mac fan is more likely to share a make-up tutorial than show a friend the printed magazine ad.
Millennials Love Social Media
84% of millennials follow brands and companies on Facebook, 75% follow them on YouTube and a further 47% on Twitter. Millennials thrive on being connected to others via social media, sharing content and commenting on relevant content, so why not be a part of this?
Described as optimistic digital pioneers, Millennials are heavily influenced by their peers and the Fear of Missing Out (FOMO) culture, more than 75% have admitted either being influenced or purchasing products based on the Instagram profiles that they follow, including both friends and influencers. Having being raised throughout the digital revolution, it is second nature to Millennials and they would rather pick up an iPad than a magazine.
If you would like to find out more about getting your brand to a new audience, get in touch!
Share This Story, Choose Your Platform!